Tech Info
Posted by Zachary Visker on
90-97 Depowered Rack  / 99-05 Depowered Rack / Depowered Rack Service MiataSource has successfully depowered over 100 NA/NB steering racks with nothing but positive results from our customers. Ranging from stock daily drivers with V8s to track specific race cars. Our process of depowering is the true complete process breaking down the rack completely removing all necessary parts and tig welding the pinion. Here we will talk about what makes the MiataSource Depowered Steering Rack special and what the process we do while answering the common questions we get.  What is a Depowered Steering Rack? A depowered steering rack is a stock power steering...
Posted by Zachary Visker on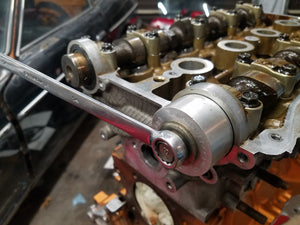 1990-2005 Miata Torque Specs List. Full list of External Engine, Transmission, and Differential Torque Specs.