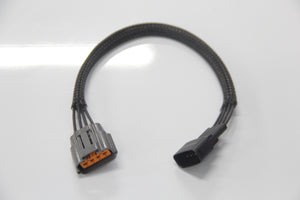 90-05 CAS Extension Harness
Cam Angle Sensor Extension Harness. Used on 1.8 Swaps when the CAS relocated to the exhaust side of the head. Also can be used on 94-00 Coil Packs if needed. The harness uses all factory-style connectors, crimp connectors, and wire sheathing.
100% plug and play no splicing, cutting, or soldering!